Famous vegetarian appam in Bangsar!
Craving for something sweet? This humble stall initially located at Lucky Garden Bangsar is selling sweet appams at the back of a van truck just opposite Loke Tin Restaurant. This appam manis (sugary appam) looks like a folded pancake with different fillings inside the sweet treat. Known for being the "famous" vegetarian Appam in Bangsar (like their tagline), the sweet appams come in a different range of flavours.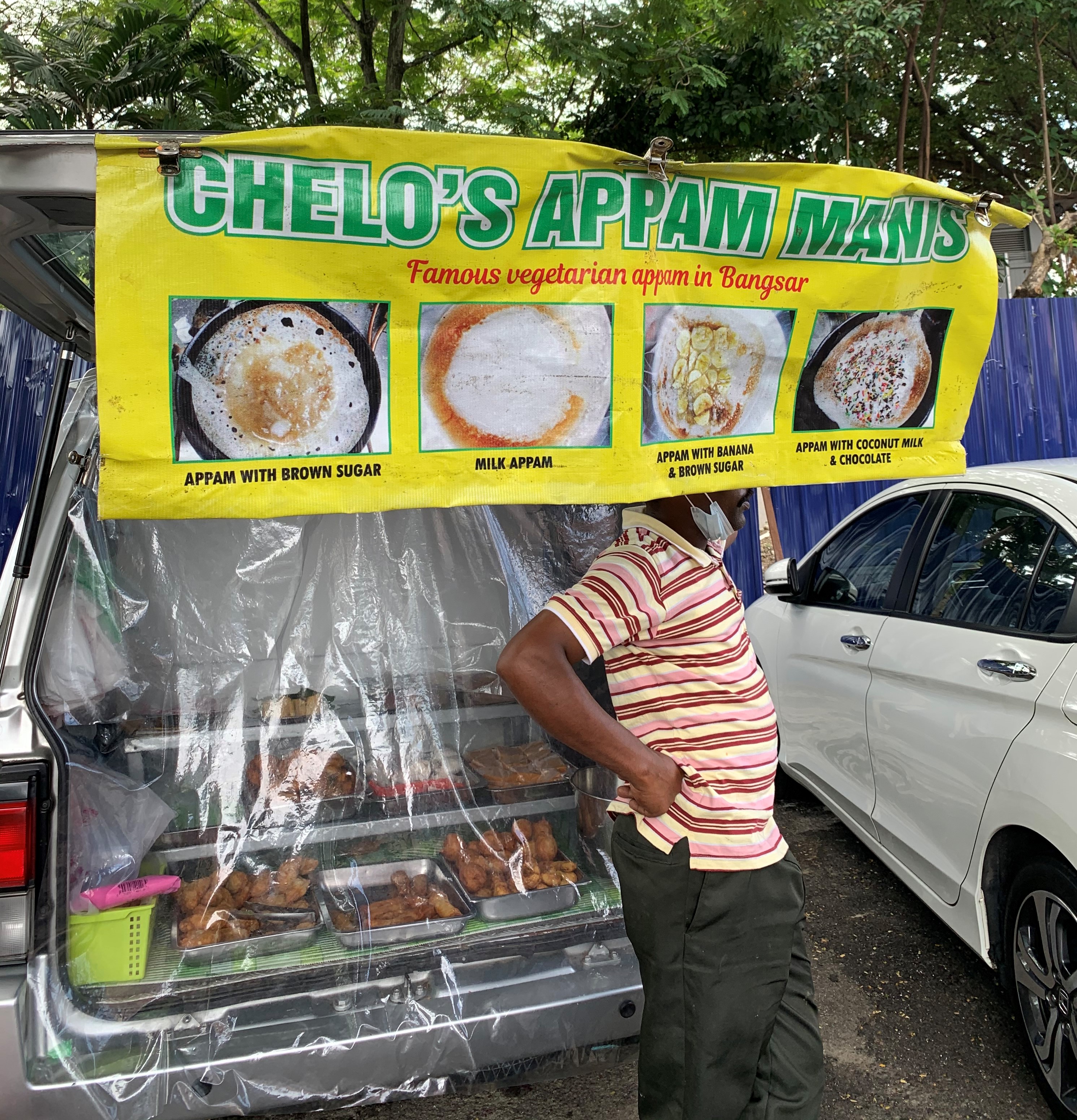 You get to choose your appam from plain to adding brown sugar, bananas, coconut milk, chocolate. Best taken while it's still hot because then you get to taste the delectable mix of the Appam and chosen fillings. Despite Bangsar is known for its steep price, the Appam is sold at a reasonable rate.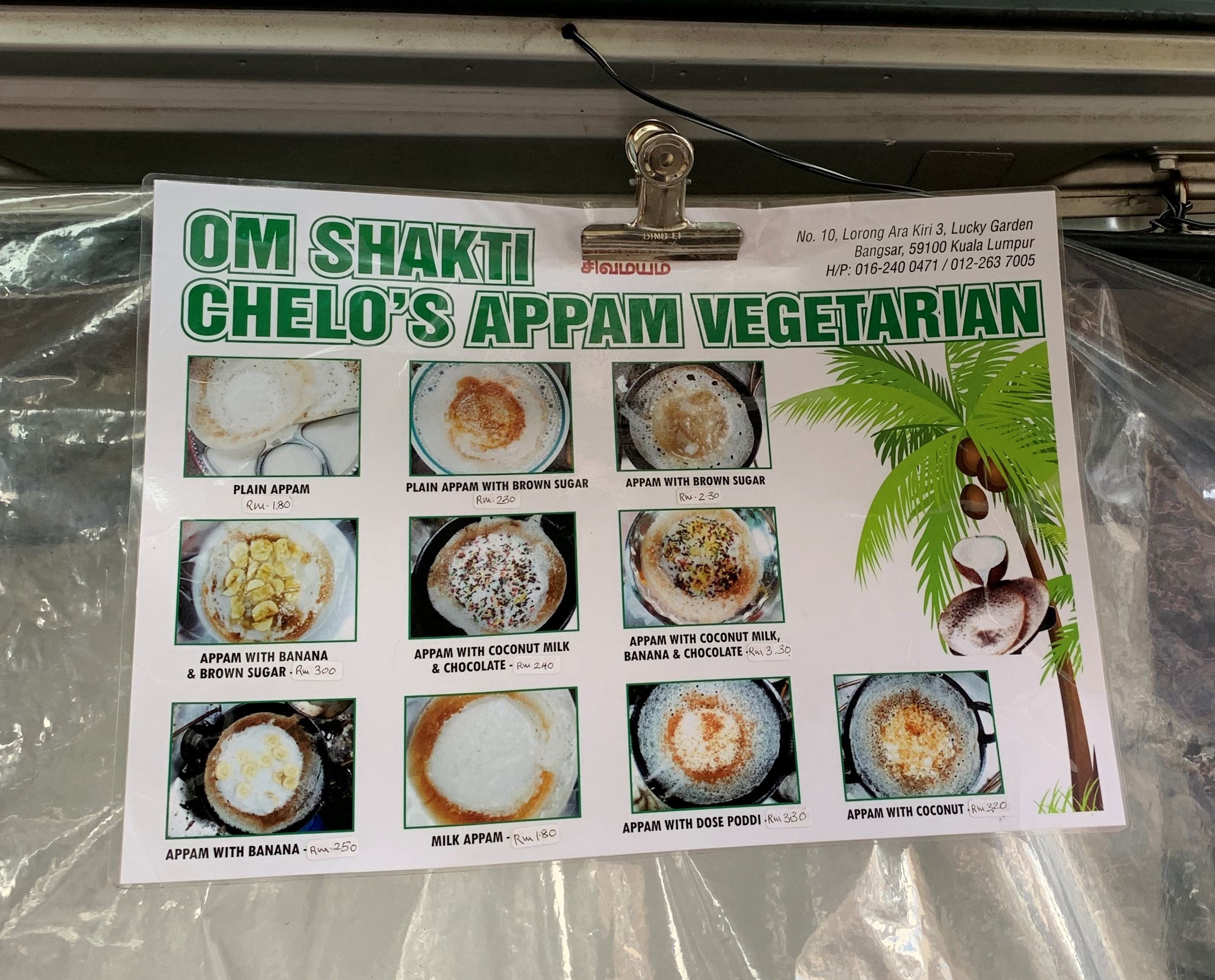 Other than Appam, Chelo's Appam also are selling savoury Malaysia kuih like Curry Puff, Vegetarian Popia (Spring rolls), Nasi Lemak Bungkus (Wrapped Nasi Lemak) and Vadei, a savoury snack that comes from Southern Indian. You can get these gems for only RM 1 for 2 pieces. A definite bargain indeed.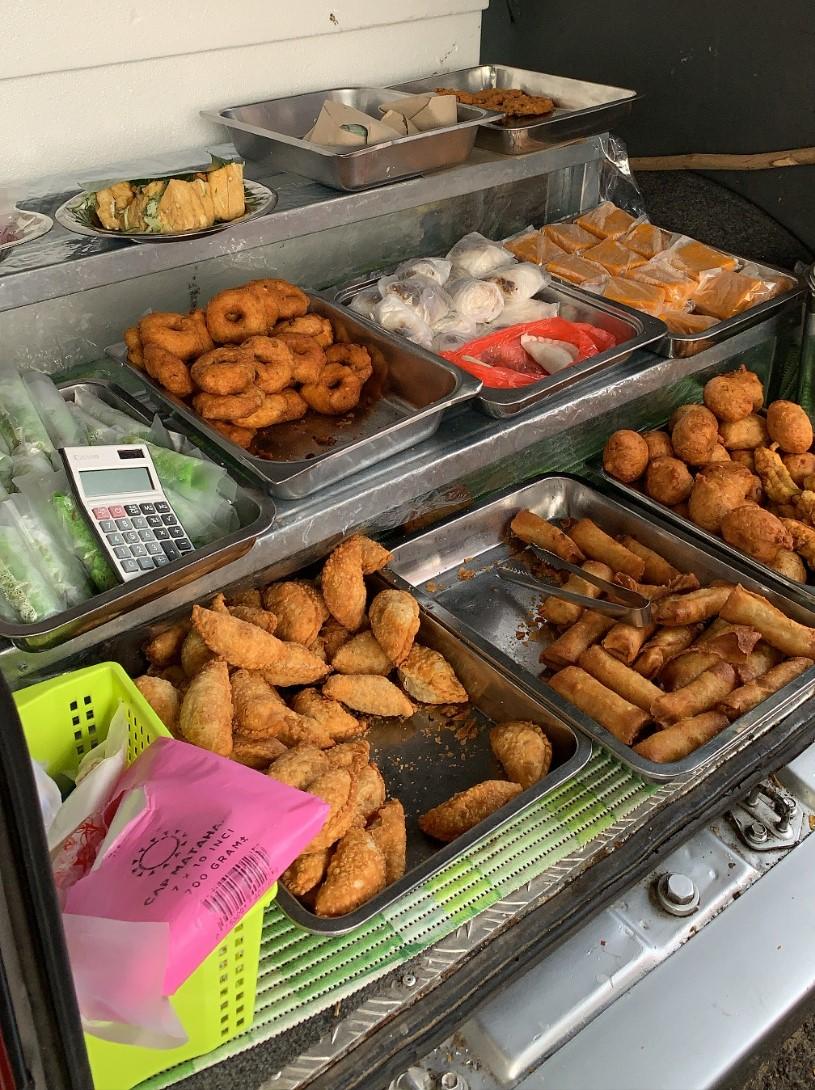 Be sure to stopped by this truck to fuel your sugar cravings if you happen to be around Bangsar!