Little is an ethically produced zero waste clothing line that cleverly designs every piece of clothing to not waste fabric during the process of making new forms of fashion. They also ensure that everyone who works on the products would get a fair cut for their hard work.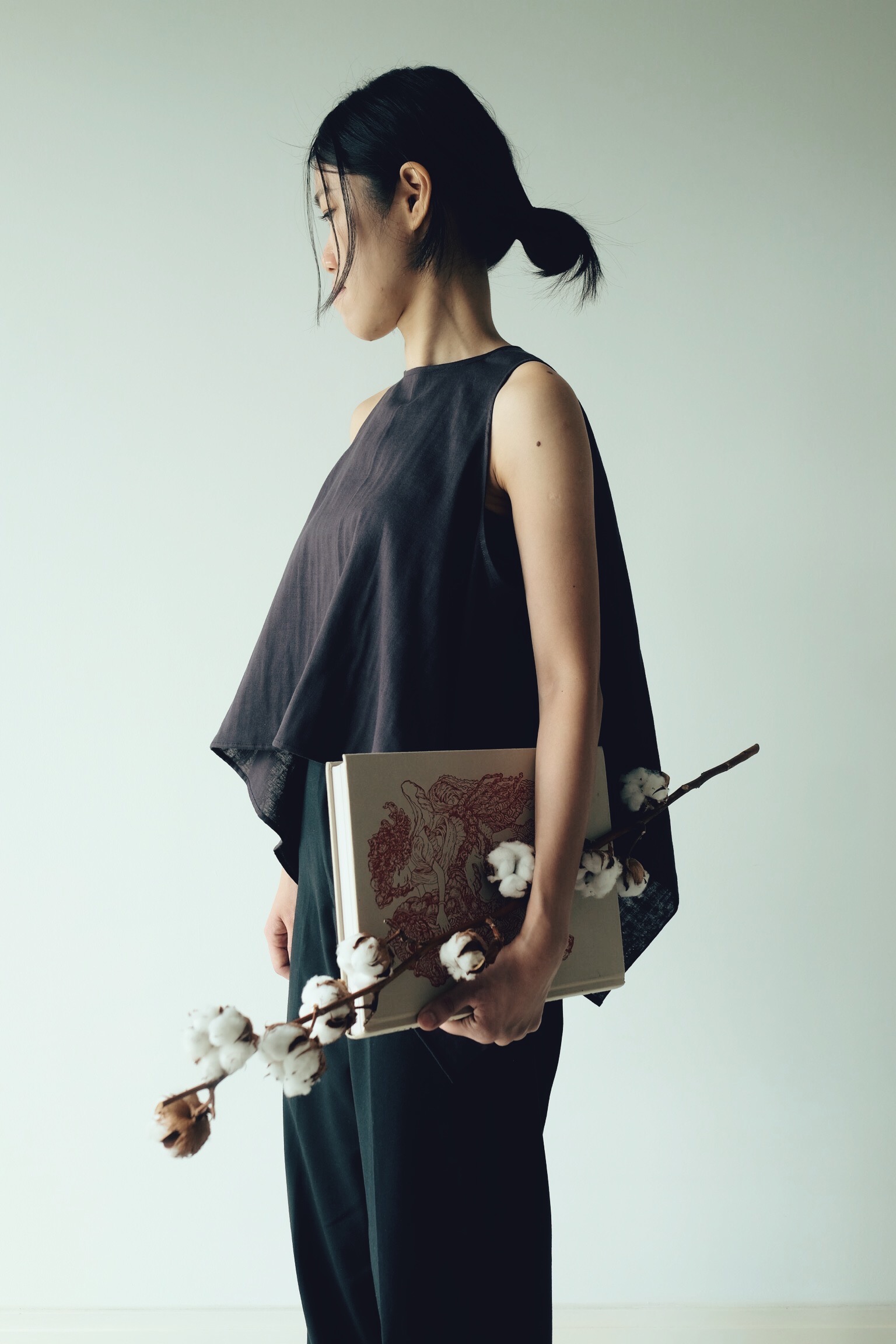 The main motivation for Little as a company is to be kind to their customers and the planet whilst also being fashionable and they also believe in being ethical to all individuals that were involved in the making of their products and they don't contribute to any textile waste to the landfill. They produce high quality products in hopes that it'll be worn for an extended period of time.
Based, designed and made in Kuala Lumpur since April of 2018, their team consists of Xe Linn, the founder, and Priscilla, their seamstress and pattern cutting guru who had been helpful since the very beginning of Little.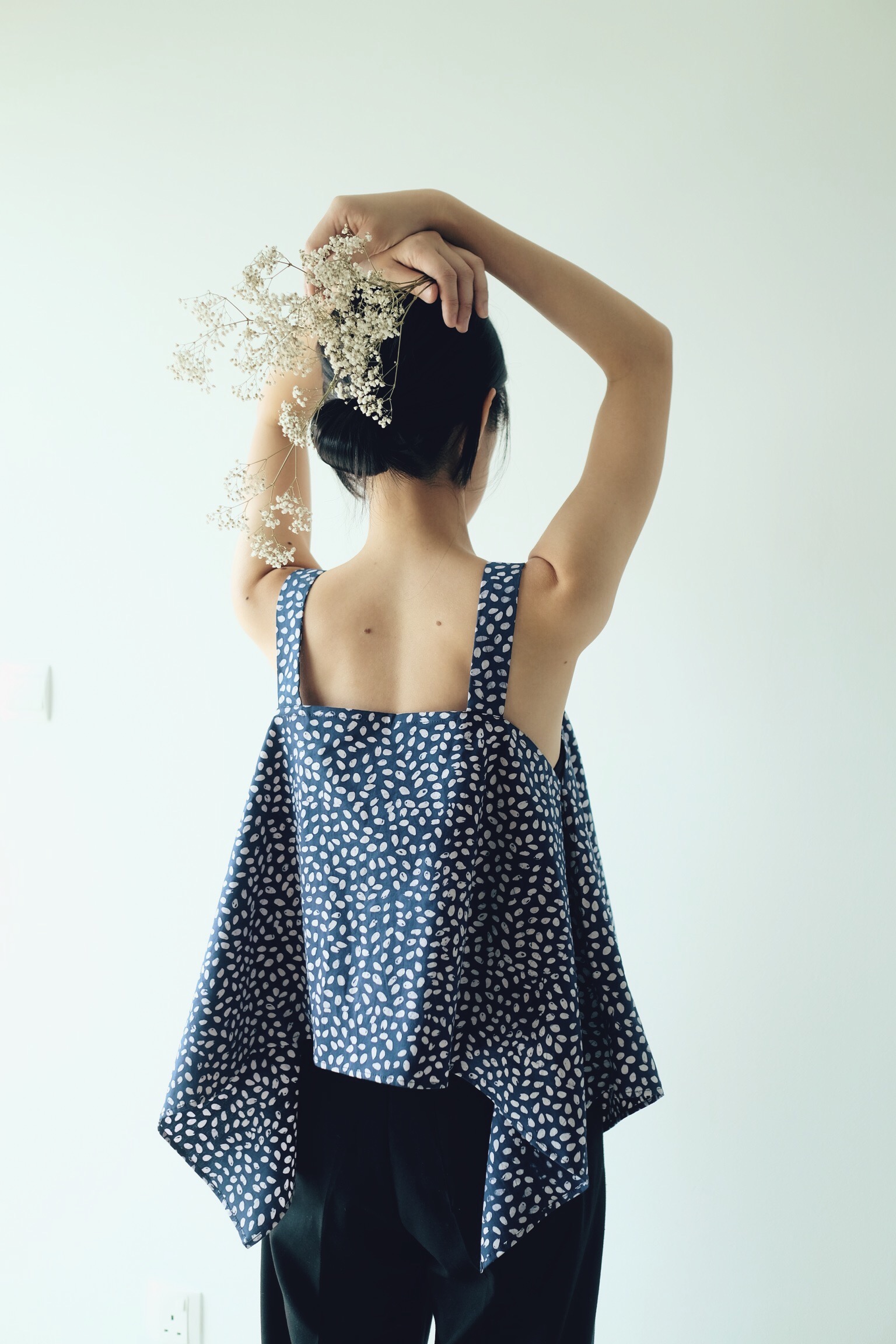 The idea for Little came about after Xe Linn had felt burnt out after working for several design houses. She wanted to create something that is honest and transparent, and to rebel against the toxic industry culture such as underpaid and overworked workers, inhumane working conditions in sweatshops and unregulated textile wastes.
These wants would then motivate Xe Linn to rekindle her passion for the fashion that's been with her since she was 10 years old, and to show people that fashion can be a good thing for people - more than as a tool used for expressions. The idea is to create a company that trades fairly, is transparent about the materials used (down to the threads), zero wastage, 100% natural and treats everyone who works with them, with respect and appreciation. To minimize the textile waste, Xe Linn had started to explore the zero waste pattern cutting method after she had resigned from her job. It all traced back to a presentation that her university classmates did about zero waste pattern cutting, which is the process of altering a pattern so that no fabric is left unused. Although at the time, it didn't occur to her whether or not it was possible and after trial and error, Little was born.
Little was created as a response to the endless violations of human rights, inhumane working conditions and environmental pollution in the fashion industry that still rings true until today. Sustainable fashion has become a buzzword in the fashion industry at the moment as many major fashion houses, especially fast fashion brands are taking the opportunity to greenwash their brands, which becomes a responsibility for companies such as Little and others alike them, to communicate and educate the consumers about the matter. On the bright side, with the vast following that the fast fashion brands have, they will create more awareness and demand for sustainable goods which in-turn, will enable better regulations for the environment and the labour force.
Many do not know in fact, nowadays most major fashion brands are usually made in sweatshops and factories that violate basic human rights law such as unsafe working environments, child labours and paying wages below the minimum. These are the things that are against Little's principles. Not all imported goods are bad, but all brands should be honest and transparent about their manufacturing processes and supply chains as the consumers have the right to know what they are supporting.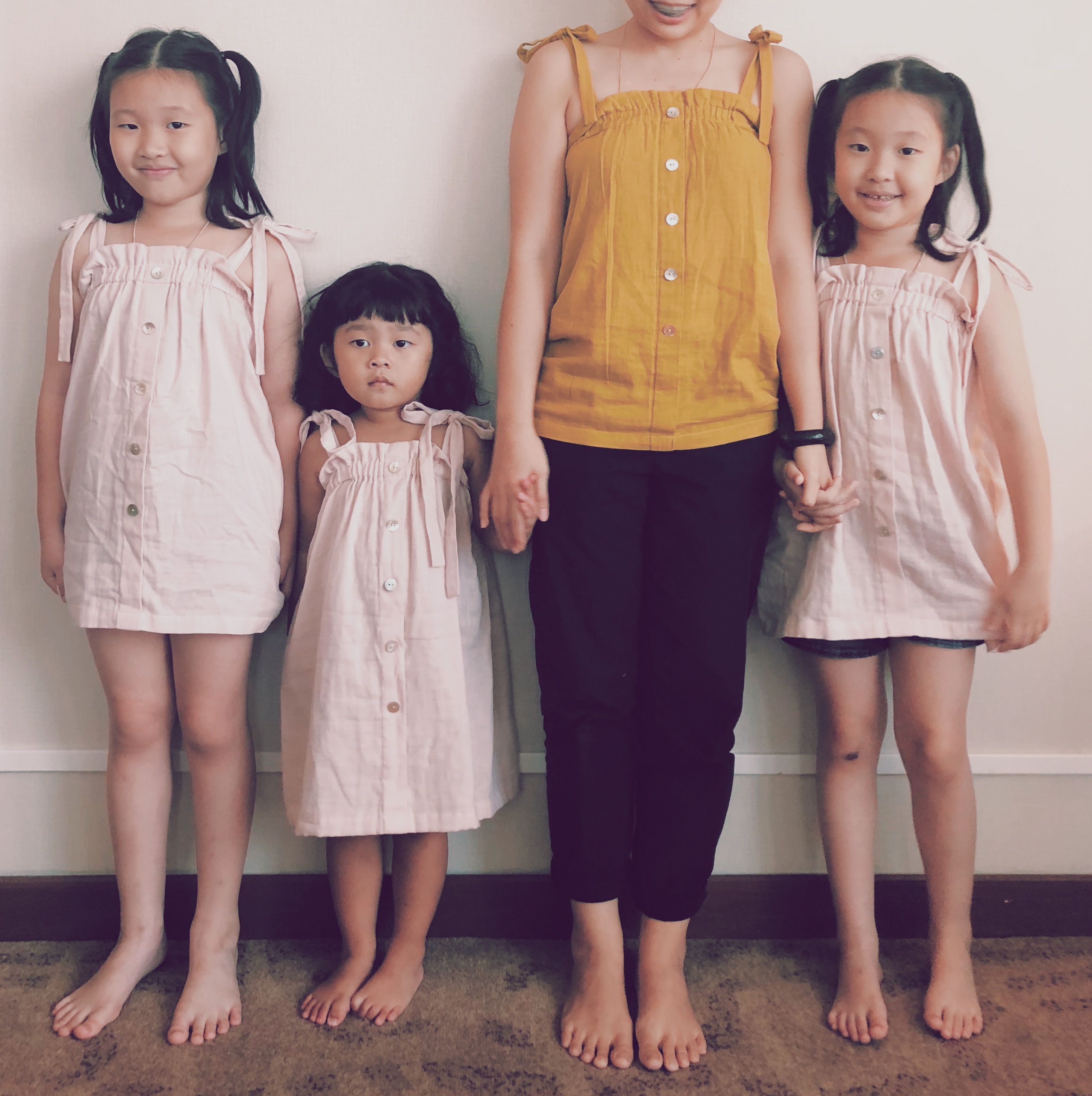 As Little operates on a small scale, they cannot fulfill the minimum order quantity for most eco-friendly/organic textiles. For the time being, they only use 100% natural fabrics and avoid unregulated viscose and rayon fabrics and they are currently accepting pre-orders for 100% cotton reusable face masks and a new womens wear collection, which is in the making. They also try to source more locally especially from Kelantan as that is where Xe Linn's roots are. By implanting the zero waste pattern cutting mindset, they've utilised almost every inch of the materials they can get our hands on. They do their best to minimize textile waste and if they cannot avoid waste, they will then send the leftovers to a local textile recycling center.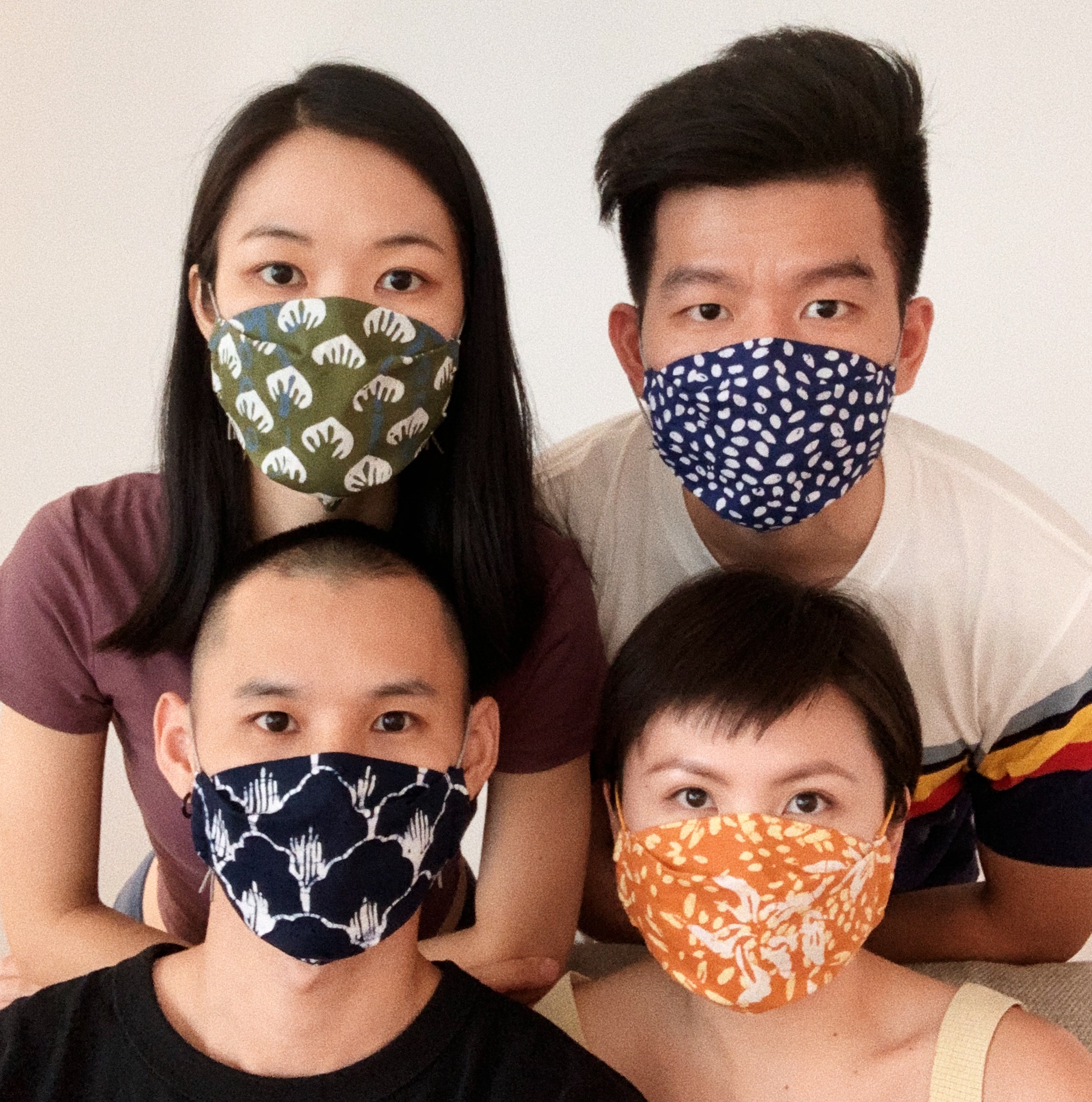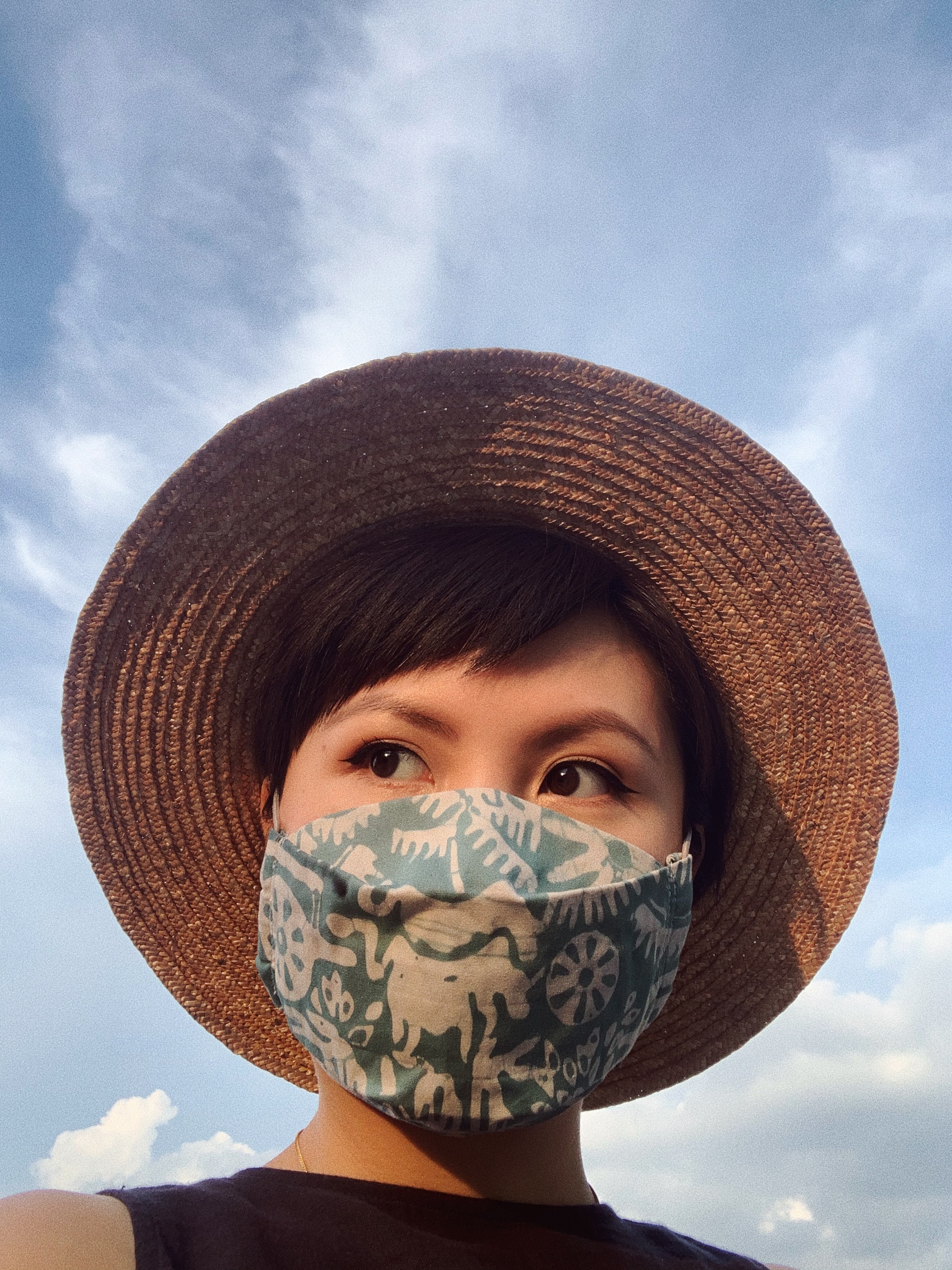 The reception for Little's Kelantanese batik reusable face mask was very well received by the locals and foreigners. The masks were created when there was a face mask shortage in Malaysia, and they are very grateful for the tiny attention that they received with help of various local media and personals as they had helped Little survive the pandemic.
In Xe Linn's opinion on the local fashion industry, it isn't facing as many challenges as compared to the fashion industry in the West. She was very fortunate to have experienced working both locally and overseas and from what she has gathered, local or western - each of them has their own challenges, and not one that is more than the other. As an example, it is common for the usage of free interns in the fashion industry on a global scale, Malaysia isn't excluded from this. Most companies or design studios don't even cover the interns' travel costs. Oftentimes these unpaid interns are university students, and they would do anything to get an experience working in the industry before they graduate as it is very competitive in the job market.
In this case, it might be more challenging for those in the West than in Malaysia. As she believes the cultural differences between Malaysians and the West has softened the blow for interns in Malaysia. Most local students and fresh graduates live at home and most probably get an allowance from their parent(s) for support. When Xe Linn was in London, most of her classmates were studying full-time while also working part-time on of interning part-time. This 'unpaid internship' practice has to stop, as people should be compensated for their labour and although it may be cost saving for brands but for the interns, this might snowball them into more debts on top of their student loans before graduation. To Xe Linn, the biggest challenge as a young designer in Malaysia is to be noticed or recognised as an equal to the Western or imported brands. Perhaps it is the lack of spending power of the public but predominantly it is the unspoken perception that: "imported products are more 'upper-class' or 'atas' than the local products" that is still strongly embedded within our society. We often see labels such as 'Designed in Germany' or 'Product of Switzerland', as the main selling point of many products in the market.