Authentic Baba Nyonya cuisine.
A quaint Peranakan restaurant lies at the corner of Jalan Abdullah in the street of Bangsar, offers a cheap and reasonable range of authentic Baba & Nyonya wholesome food. Large windows and open entrance invites a welcoming gesture to welcome customers to the humble joint. The simple ambiance interior which consists of yellow pattern-ed tiles and mossy green coloured walls takes you to a nostalgic old town atmosphere almost similar to your hometown Kopitiam while enjoying the hearty meals.
The range of dishes at Baba Low's 486 Bangsar Utama consists of their famous RM 9.50 bowl of Nyonya Laksa, a traditional Malacca Nyonya Laksa in spicy gravy with coconut milk and a mix of condiments such as shrimp, fish balls, bean sprouts, and egg. The condiments drowned in the thick tasty Laksa gravy reminds you of being at a Malacca street. Nasi Nyonya Platter set also available here at Baba Low with the must have Bendeh (lady finger) Sambal Belacan synonym towards what every Malaccan dish must have, with Ikan Gerang Asam, fish in spicy tamarind chilli to appetizing snacks options like Pai Tee, Otak-Otak and Peranakan Popiah (Spring Rolls)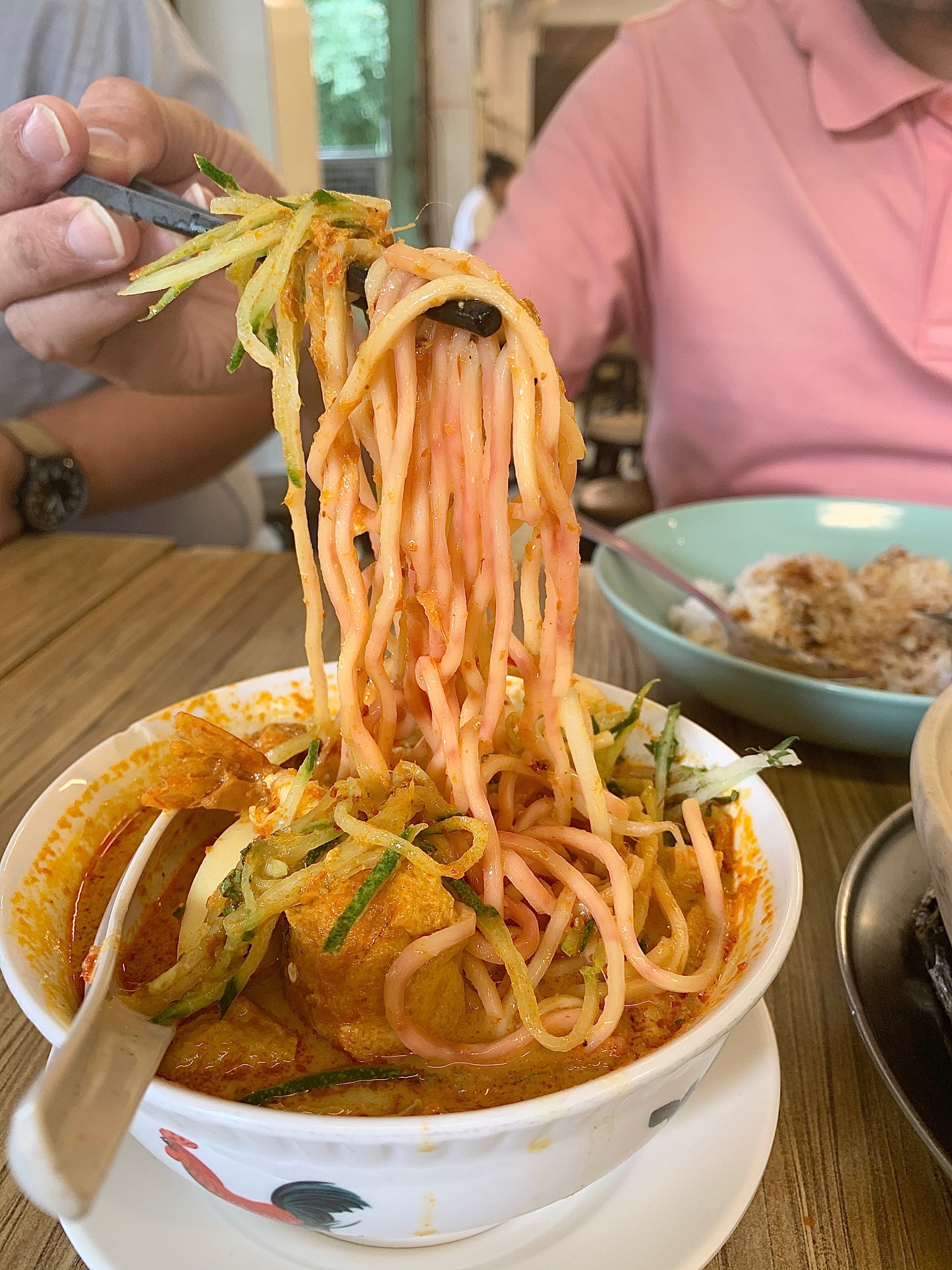 Another unique dish that is serve here at Baba Low's is their Mee Goreng Sejuk (Cold Fried Mee). One would assume from the name that the dish will be served cold. That's what I think until the order came to the table! Unlike the name, Mee Goreng Sejuk (Cold Fried Mee) was not served cold. The dish consists of fried Yellow Mee with the restaurant's signature hot spicy sambal that comes with a fried egg and lime to freshen up the meal as a whole. Customers are given choices to choose wether to have it with prawns, tofu, or chicken.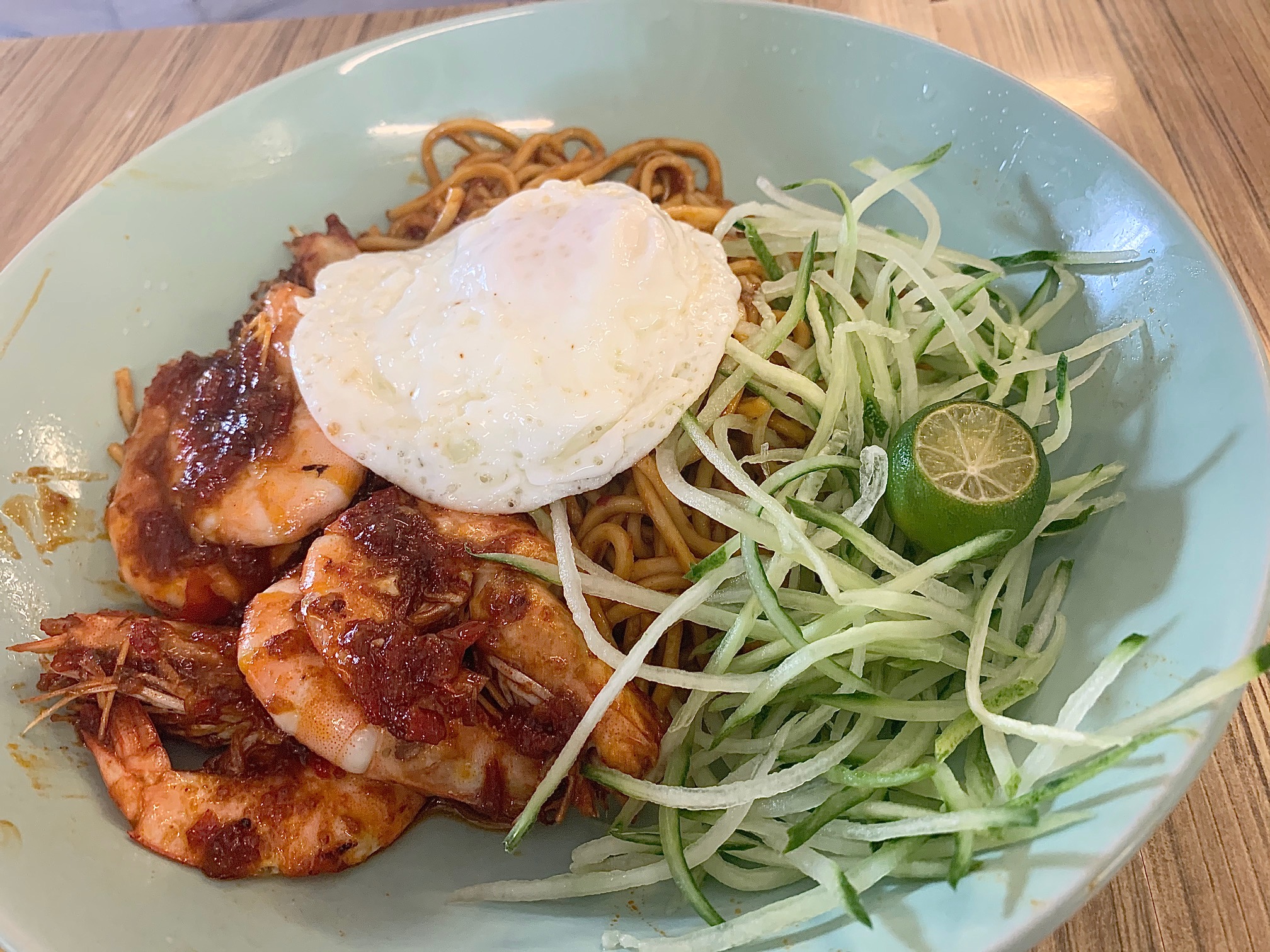 This shop despite without airconditioning, the open concept of this joint welcome the breezy wind entering the atmosphere enhancing the old traditional vibe. Hanging fans are also installed to help customers combat the sunny Malaysian weather, especially during busy lunch hours. After having their savory meal, you would want to try on their glorious Chendol. "Chendol", a local ice sweet dessert with Gula Melaka, loved by Malaysians, perfect to take on a blazing sunny afternoon is ESSENTIAL if you stopped by this place!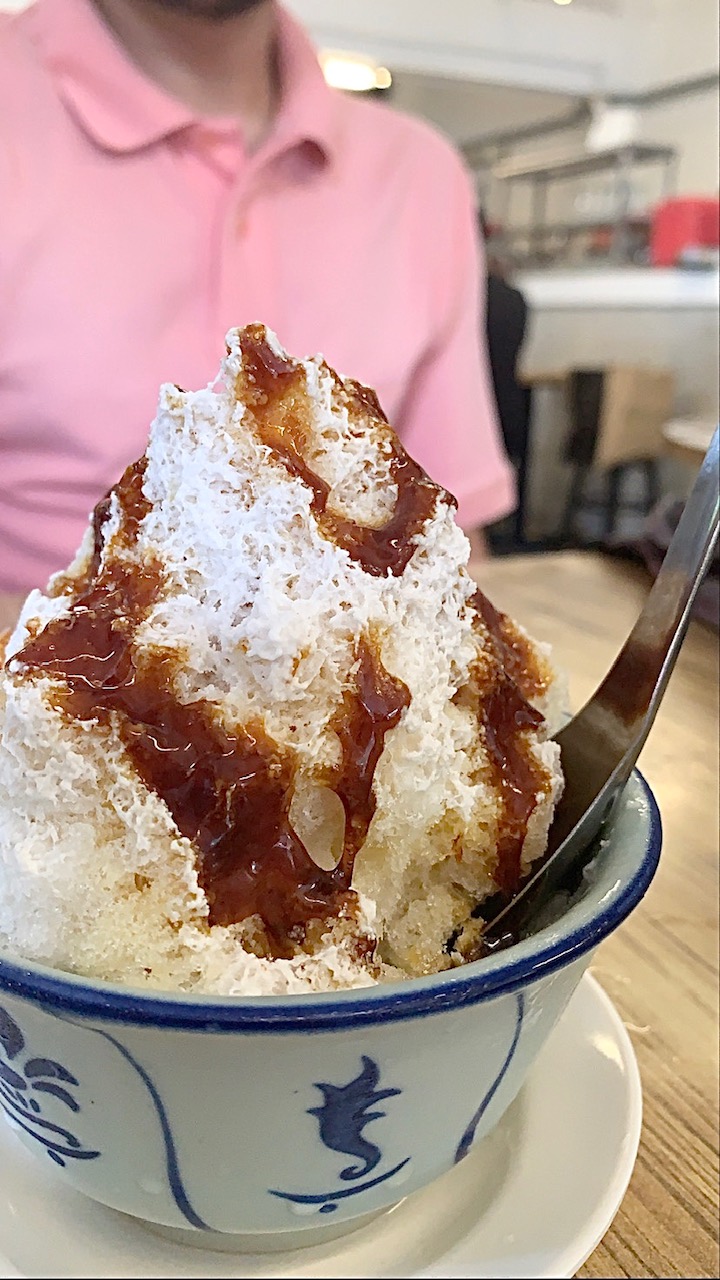 In case you plan to have your own Baba Nyonya hearty meal at home, you can purchase their signature food paste when checking out at the counter. Variety of paste can be choose according to your preference such as Cili Garam Manis, Sambal Tumis and Nyonya Curry Powder paste ranging from RM10-RM 12.50 per jar. This convenient you in case you ever need to fulfill your Baba Nyonya's food craving!